Learn Life's Secret Formula
When you bring the seminar into your business you can rest reassured that they are implemented by a certified hypnotherapist who has been working in the field of the mind for two decades.
Ken can customize any program to specifically fit your company's unique needs.
Most Popular Keynote Topics
Life's Secret Formula for Success in Anything.
Nothing Stops You, But You
Life's Secret Formula for Confidence.
Life's Secret Formula for Mastering Stress.
Suicidal at Five, Still Here at 50
Depression is my gift.
Or what depression taught me about success.
An amazing interactive demonstration of the incredible powers of your mind,
and how to get those powers working for you instead of against you.
Watch "Your Curse is Your Gift"
Speaker | Certified Hypnotherapist | Confidence Coach
NLP Master Practitioner, CHt, CMH, NSS
As a speaker and a seminar leader Ken Dubner brings decades of experience teaching people how to use their minds more effectively and combines it with decades of experience as an entertainer.
A twenty-five year veteran of comedy and stage hypnosis, Ken has been filmed by channels such as HBO, A&E, Discovery Science, and Discovery Health Channel. With his side-splitting comedy hypnosis show, he has entertained, mesmerized, and amazed thousands. He is the lead trainer in stage hypnosis techniques for the American Hypnosis Association and a visiting educator at UCLA.
As a certified hypnotherapist, Ken makes sure that anyone who comes onto his stage will always remember the experience as one of the most exciting, fun, and empowering experiences they've ever had. Anyone seeing his presentation will walk away inspired, amazed, and entertained – taught in a way they have never experienced before.
Ask Ken to perform a straight Keynote Training or add a Hypnosis Demonstration that will leave your audience entertained, amazed, and SPEECHLESS!
REQUEST A QUOTE
What Clients Say
"Ken has been coming to share his gifts at our big events and with our students for several years now. He is a hypnotherapist, a master teacher, a master NLP and he has a great, big heart. He entertains and he teaches in such a magnificent way.

We really appreciate accelerated learning and that's exactly what Ken models. Accelerated learning, big breakthroughs, amazing shares, and he comes from a place of deep "heart-centeredness". So we love Ken and I can't say enough about him. Ken Dubner has my full fledged 100% endorsement"
"I have to tell you that we have never gotten such a positive response from our staff and their families. They are asking if we can make you a part of our permanent staff to keep us in perpetual high spirits."
Tom Irwin, President of Mold-A-Matic
"Ken was perfect for our university orientation. He combined the perfect mixture of enjoyment, mystery, and education- the students were kept laughing and cheering in amazement."
Chris Hutchinson, Assistant Coordinator, SDSU
"You were booked as a 'special event' and proved to be quite possibly the series' best decision in this years programming."
Dianne Liska
Special Director of Productions/Events, Cal State Fullerton
"Ken, Bob Froelicher asked today if I could send a note to you to express my thoughts of your performance in Sigonella.  Normally, I would be reluctant to respond to such a request.  In your case, I am honored.  I went to your show, expecting a little laughter and a few adult only comments.  Was I wrong in both areas.  I cannot recall when I last laughed this hard and this long.  My sides hurt even the next day. Laughter is truly the best medicine.  As for the adult only comments, once you realized that there were children in the audience, you adjusted your routine to make it age appropriate.
The quality of the show and the resultant laughter proved that vulgarity is not a prerequisite to make a show entertaining.  Nevertheless, I did have two regrets. First, that you only did one show.  If you would have done another the following night, we would not have had a venue large enough for the crowd.  Second, that I did not have a video camera in order to share the show with others.  The following week at the Department Head Meeting, every time I looked at my Weapons Officer, Brad Schwake (the guy you made laugh every time you touched your nose), I could not help but laugh…and no one else in the room of 30 could comprehend why were both again in stitches. Thanks again for sharing your talent with the Sailors and families in Sigonella.  I hope you find a way to come back. "
Dale Carson, Captain U.S. Navy Executive Officer, NAS Sigonella, Italy
"Hi Ken, The show was a success even with the sound difficulties and delay on our end.  We received a lot of great feed back.  People were amazed; the experience far succeeded their expectations.  Thank you again for your patience and look forward to seeing you again."
"Ken got the new Aztecs so pumped up! He put on an awesome show all the while making the students aware of people influencing them. He was great!"
Michelle Dubord Senior 2002 SDSU
"Just want to say thanks to you, I haven't had a cigarette in nearly two months. I attended your seminar in Spain and am waiting for you to come back so my wife can attend.  Thanks again for your assistance in giving me the will power to quit smoking, which will prolong my life health wise."
Recent Keynote Speeches & Workshops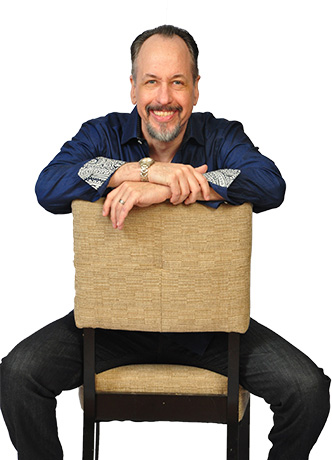 Make Your Event a Sensation. Contact Ken Today!