"Ken, I have to say I am truly amazed. Thank you so much!" – Brandi Valentine
"YOU ARE THE MAN- incredible to say the least." – The Nastyman KISS FM radio Los Angeles
"I'm a commercial actor. I can have between 2 to 10 auditions in a week.  I have to be at my peak performance level at a moments notice. Ken has taught me to get to my Peak performance level almost immediately. I'm more confident now that I know how to get to the Highest peak level needed to compete in the commercial industry in Los Angeles. If my agent calls me and asks can I make a last minute call. I say yes because I have the ability to get to where I need to be in less time then it takes to get to my car!"
"I am an actor and comic who has been in over 40 commercials and 9 feature films appearing as "the fat funny guy" character. I utilized Ken's MindTraining techniques to help with auditions and confidence.
After losing 210 pounds I was told I would never work again as an actor in my new physical type. I went back to Ken and as a result I've done 7 commercials, 4 feature films and several TV shows and I am currently headlining again as a stand up comic."
"I and many of my friends were very skeptical, but you proved hypnosis works in a very funny way. I'm amazed even to this day when I look at the video, it was hilarious and I can't thank you enough for keeping it clean, I can't imagine the reputation I would have at Sigonella if it were any other type of show. I hope you have future opportunities to return to Sigonella, I guarantee you'll have sold out shows. Those who missed the show are kicking themselves. Thanks again for taking the time to entertain our Sigonella community. Best wishes for continued success."
Brad Schwake Weapons Officer USN
"I have seen Ken in action on many occasions, sometimes working under very difficult circumstances. Knowing a little something about hypnosis myself, there were several times when I was a little skeptical that he could do what he said he could do. I was most impressed when he did, though, and I have seen how powerful his techniques can be. I've been around hypnotists for over 20 years, and Ken has been able to do things I have never seen any other hypnotist accomplish."
"I'm doing great !! I LOVE my download and listened to it everyday for over a month and STILL listen to it several times a month. I was hoping for another download because I've practically memorized the 1st one (well, at least the first 10 minutes,,, I never seem to "stay awake" for most of the middle portion.) I've lost a total of 56 lbs (close to 30 since the seminar).
I HAVE listened to my download several times in my travels because I NEED the message to help re-energize me. (We've been in the car for several hours a day in route from family member to family member). That's probably my favorite aspect of the download. I "plug in" when I feel I need some energy. The 30 minutes I 'plug in', help me feel great for the rest of the day.
I do believe the seminar helped me see eating and losing weight differently. The notion of 'letting the weight go' and realizing the food will 'still be there tomorrow' – that I don't have to eat it now because it will be there later – food is fuel – not a reward. All those thoughts come back to me throughout the day."
"I attended your session in Rota Spain and I am very proud to say I have lost 15 pounds since then. I have over a 100 to lose so this is a really big deal for me.I never thought I could do it, until I attended your session."
"I really think of it as I am training my brain. All of the information you gave us about our subconscious mind really has had an impact on me. As a teacher, I always thought I was pretty smart, but now I am learning how to out smart my own mind. I never thought I would learn so much at that session."
"Ken gave us a night that people continue to talk about, even these many months later. Any organization would do well to draw on his talents."
Lee Barker
Senior Minister Neighborhood church, Pasadena CA
"I found the sessions great use and I lost a great amount of weight and kept it off rather quickly." – Jamie Matteson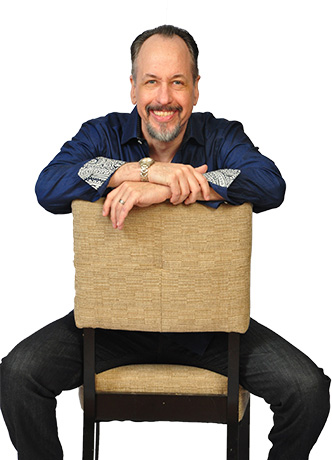 SCHEDULE A FREE CONSULTATION